Bruno Tanquerel, French Artist
Painter and sculptor inspired by Marcel Duchamp

About Bruno Tanquerel
Bruno Tanquerel, a French artist in his early 60's, settled one of his artist studios more than 12 years ago in Bangkok, after Pittsburgh, Hanoi or Pondicherry.
Despite of more than 20 solo exhibitions, in addition to more than 40 group exhibitions all around the world, Tanquerel is very surprisingly an artist who still has to be discovered. The main reason for this "discretion" is his mistrust of the art market that he inherited from one of the masters of contemporary art, Normandy native as him, Marcel Duchamp.
This strong statement adopted by Bruno since his education at Ecole des Beaux-Arts, in France, is not the only influence the famous Frenchman had on him.
Like Marcel Duchamp, Tanquerel never accepts any formal limitations. Thanks to his strong technical inventively, his aesthetic is a pastiche of styles in which categories become blurred, a fusion of abstraction and figuration, which transforms the ordinary and everyday into dramatic theatricality.
« The paradoxical nature of existence and the intuitive interpretation of reality as our universal subjectivity is where my inspiration leads me to visions and depiction of surrender. »
B. Tanquerel
They talk about Bruno Tanquerel !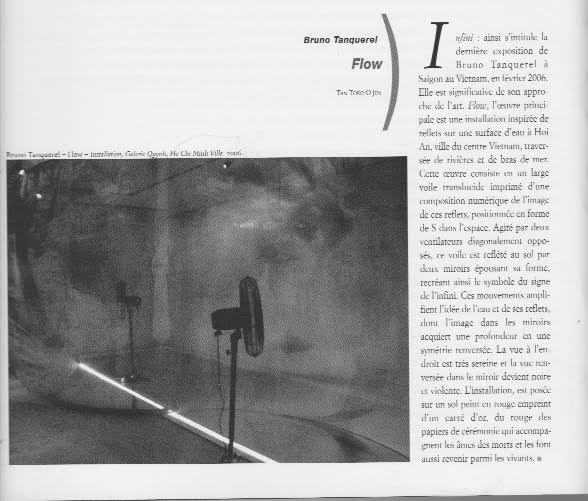 Retrospectives of the last Solo exhibitions
VIA PARIS Young International Art Fair 2019

Venice Exhibition

L FG